As an Executive Director of The John Maxwell Team, I am certified to facilitate, speak, train and coach individuals and groups in the areas of leadership development, professional skills and p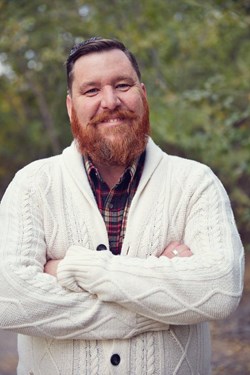 ersonal growth. Trained and mentored by John Maxwell and mentors of his world-class faculty, I am equipped with the tools, resources and experience to help you and your team improve your productivity, performance and profitability. Whether you are looking for a facilitator for group workshops, corporate training in leadership, speaking, sales, or coaching skills for your leaders, or a speaker for your next event, I have access to exclusive content that is only available through a certified Executive Director of the John Maxwell Team to help you reach your goals and objectives.
I started my corporate journey in my early 20's in a large corporate hospital organization and understands the intricacies of leading large numbers of people. I have also been a Pastor and leadership communicator for 17 years. During that time I have spoken at youth camps, internationally, at youth groups and college campuses, as well as facilitating leadership retreats. As with any volunteer organization, I have had to become adept at building teams with people following a vision and not a paycheck. My work with the John Maxwell team has enabled me to share and impart wisdom learned from the social sector into the corporate environment. I have been married to my lovely wife, Jennifer, 20 years, and we have 3 amazing kids, Logan, Hannah, and Isabella, as well as a cute dog named Marshall. In his free time, I love to try new recipes, build and restore things in the garage, and go camping with my family.